Forklift Rental Service in Kuala Lumpur, PJ, Shah Alam, Klang
We provide a wide range of forklift rental and leasing service in Kuala Lumpur, Selangor, the Klang Valley and other regions in Malaysia.
Our forklift equipment are high performance and are suitable for handling heavy or fragile items.
Renting a forklift is more convenient, fast and efficient as compared to buying a new forklift for your own company's use.
We can cater to your specific demands at an affordable rate with our wide range of forklift machines available.
Our forklifts available for rent are listed below:
Petrol Forklift/ Diesel Forklift – This type of forklift has major features to enhance every aspect of the lifting operation. It has monitors to control lifting operations.

Battery Forklift/ Electric Engine Forklift – This kind of truck is environmentally friendly as it emits no exhaust emission while in operation. This helps maintain a clean workplace environment.

Power Pallet Truck Forklift – This is suitable to lift products for indoor horizontal transport across long distances in confined places.

Reach Truck Forklift – This comes with advanced modular construction and can be customized to suit your tasks.
Why hire our forklift rental service?
Our company has the best professional team that have undergone the necessary training to hand operate the forklift to ensure that the handling of materials, inventory and product for sale are safe and protected from damage.

Our forklift trucks and equipment are high quality with high performance, ranging from various brands like Nissan, Toyota, Komatsu, Nichiyu, Caterpillar, Mitsubishi, Clark and others.

We offer forklift service for business solutions for various types of commercial industries, including for shopping mall, shop lots, hypermarket, supermarket, exhibitions, warehouse, industrial factory, plants and so on.

We have a wide range of forklift fleet to cater to all your moving and material lifting rentals needs. We have ready stock of equipment ranging from 3 meters up to 6 meters, and different capacity from 3 ton up to 10 ton.

Our service is reliable, efficient and affordable for all our customers.

Our forklifts are available for rental for different time period (from daily, weekly, monthly) and cost term.

We also have supplier of spare part, repair solution and maintenance services for used fork lifts.
Areas that we cover in the Klang Valley includes Kuala Lumpur, Petaling Jaya, Subang Jaya, Shah Alam, Setia Alam, Cheras, Sentul, Rawang, Puchong, Serdang, Seri Kembangan, Bukit Jalil, Kepong, Bandar Utama, Mutiara Damansara, Klang, Gombak, Selayang, Ampang, Hulu Langat, Kajang, Bangi, Putrajaya, Cyberjaya, Sepang and other surrounding areas.
We also cover other states like Malacca, Johor, and Penang.
We understand that different clients have different unique requirements for fork lifts rental service.
Please contact our sales support and customer service team for help via a call or email right now or request for a free quote now by filling out and use the enquiry form today.
Why choose us for your next move?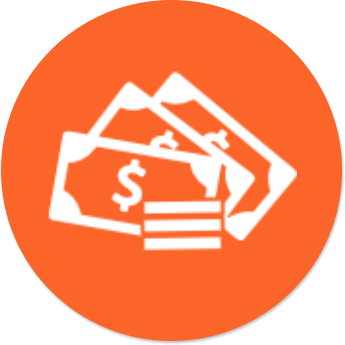 Transparent Pricing
We offer accurate and transparent prices for your move. Rates to suit every budget. No surprises and no additional hidden costs.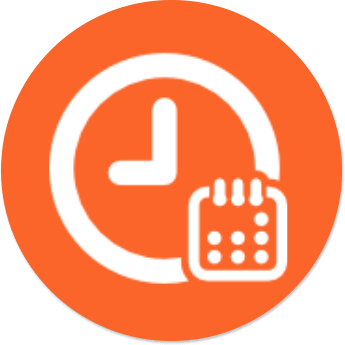 Preferred Schedule
Select the best time and day for your move at your convenience, even over the weekends or on a Public Holiday.
 Trained Movers
Our team of expert movers have undergone background check and are well-trained to handle all moving-related tasks.
FREE Site Survey
We provide the option of a FREE site survey so we can tailor the best moving solution to suit your moving needs.
| | | | | | |
| --- | --- | --- | --- | --- | --- |
|  Forklift Type | 3 Ton Forklift |      4 Ton Forklift        | 5 Ton Forklift | 7 Ton Forklift | 10 Ton Forklift |
| Rental Rate/Day/Unit |  From RM275 |  From RM385 | From RM495 | From RM660 | From RM990 |
| Transport cost to and fro* | RM660 | RM660 | RM660 | RM770 |  RM880 |
| | Get A Quote | Get A Quote | Get A Quote | Get A Quote | Get A Quote |
 * Transport cost to and fro in the table above is for locations 30km within Klang Valley. Excluding Rawang, Kuala Selangor, Banting and Sepang area.
The team provides good customer service, reasonable pricing and quality and reliable forklift rental services. Thank you for your service!
Mr Ahmad
My company engaged the forklift rental services for use in our company's warehouse while our regular forklift were sent for repair. The customer service was excellent! I would definitely recommend them to anyone that is looking for forklift rental service.
Mr Lim
The forklift rental service offered met our company's requirements and was of great assistance to us. We rented 3 Toyota 8 Series forklift for a duration of 5 days. Customer service was excellent! Highly recommended to all!
Lawrence
Frequently Asked Questions
How is the forklift rental price determined?
Our forklift rental service pricing is based on the following factors:
Type of forklift
Duration of forklift rental
Location the forklift is required for rent
Which areas do you service?
We cover most of Peninsular Malaysia originating from KL and Selangor to within these areas and often perform cross state delivery based on customer request.
Contact Us For A Free Consultation Today!

Telephone Number: 

Office Hours: 
Monday to Friday
9am to 6pm
Saturday
9am to 2pm
Closed on
Sunday and Public Holidays

Email: 

Whatsapp: