House Movers in Kuala Lumpur, Selangor, Johor, Melaka, Penang and Kota Kinabalu
Have no worries because our team of professional house movers are here and able to give you a pleasant smooth moving experience. Does moving into a new house sound like a stressful and heavy task to you? Whether you are moving to a landed property or high rise condominium, we are trained to provide you with the most reliable and efficient service.
With years of experience in the residential and commercial moving business, we have the expertise to move various different types of household items, from delicate fragile valuables to large bulky cabinets. The security and care of your household items are our top priority as we understand that these items in your home are precious to you.
Our moving services cover the following work to cater to your individual needs.
House visits for planning of the relocation
Full packing and unpacking services
Provision of boxes and packing materials
Temporary storage facilities
Handling and packing of fragile delicate items
Moving of specific items, for example piano or artwork
Transport of items via lorry
Dis-assembly and re-assembly of furniture
How it works?
Planning – Firstly we will understand your requirements to provide the quotation and timeline plan. If necessary, the location will be visited for planning purposes.
Packing – Customers have the option to pack the items on their own or make use of our full packing service. We can also provide packing materials and new boxes so that customers do not have to use recycled boxes, which may tear during the move.
Loading – The items in the boxes will be labelled and loaded into our lorry in a systematic way by our friendly team. Large bulky furniture will be protected with plastic stretch wrap or blanket to protect it from dirt and damage.
Transporting – Your household items in the lorry will be transported safely to the destination location by our well trained truck drivers at the scheduled time.
Unloading – At your new home location, our team will unload the items from the lorry to their designated place. Assembly and unpacking services are available upon request.
Learn how to move in 3 simple steps.
Why Choose RS Speedy Logistic Services?
At RS Speedy Logistic Services, we specialize in providing the right moving package to tailor to your specific situation.
Whether you are planning for a small room-to-room move, company office move, building move, international or long distance relocation within Malaysia, you can rely on our mover expert to find the best moving solution for you. Just let us know your moving requirements and then you can be sure to sit back and relax; we will help handle the rest for you, our customer.
Contact us now at +6013-342-3846 to get a free quote or arrange for a free site visit.
Why choose RS Speedy Logistic Services for your next move?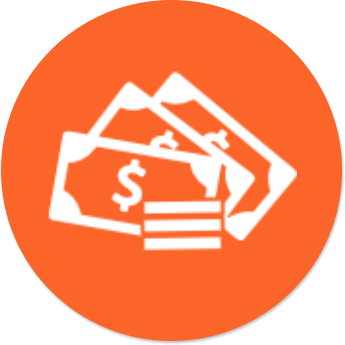 Transparent Pricing
We offer accurate and transparent prices for your move. Rates to suit every budget. No surprises and no additional hidden costs.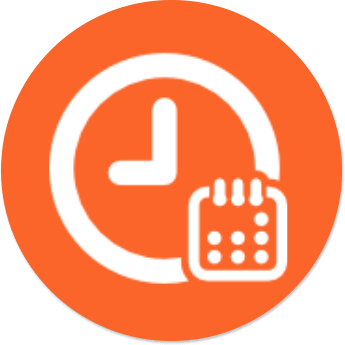 Preferred Schedule
Select the best time and day for your move at your convenience, even over the weekends or on a Public Holiday.
 Trained Movers
Our team of expert movers have undergone background check and are well-trained to handle all moving-related tasks.
FREE Site Survey
We provide the option of a FREE site survey so we can tailor the best moving solution to suit your moving needs.
Some of RS Speedy Logistics Services' Vehicles Used for House Moving Service
1 ton to 10 ton lorries available
Normal Lorry Without Tail Lift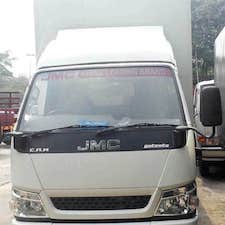 Canvas Type Lorry With Tail Lift
Bonded Container Box Lorry Without Tail Lift
Bonded Container Box Lorry 
With Tail Lift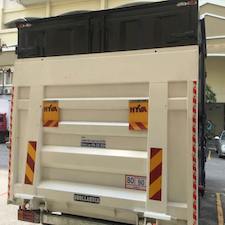 1 ton canvas lorry
*NOT TAILGATE

Pick up from ground floor
Unloading to ground floor destination
* Assembled furnitured will have extra charges

3 ton canvas
lorry
*NOT TAILGATE
Pick up from ground floor
Unloading to ground floor destination
* Assembled furnitured will have extra charges
5 ton canvas lorry

*NOT TAILGATE
Pick up from ground floor
Unloading to ground floor destination
* Assembled furnitured will have extra charges

I am very impressed on how fast RS Speedy Logistic Services handled the urgent request for my house move. Within hours, I got the quote and confirmation. They came on time and they handled the furnitures well. Very good movers indeed! Keep up the good work!
Toby
My friend recommended RS Speedy Logistic Services to me when she knew that I am moving. RS Speedy Logistic Services team is efficient, friendly and did a wonderful job during the move. I thanked my friend for introducing RS Speedy Logistic Services and would recommend everybody to use their service!  Keep up the good work!
Michael Karn
Your guys were really good. My aunt and brother were there to guide them and they said that your guys kept working non-stop and did the packing very well. Plus they were so nice. Thank you! I will definitely recommend RS Speedy Logistic Services to others
Vathana
Frequently Asked Questions
How is my house moving price determined?
To get a quote for your house moving service depends on the following factors:
Items that you need to move
Distance of your homes
Type of lorry needed
Manpower needed to perform the house move
Packing and unpacking service of your belongings
Wrapping service
Dismantle and assembly service (bed frame/ dining table etc)
What area do you service?
Our house moving service coverage area inclusive of  KL, Selangor,  Penang, Johor.  We often perform cross state delivery based on customer request.  Do fill out the inquiry form for us to quote your enquiry.
How soon do I need to make a booking?
To book our lorry services,  it is advisable to have at least 1 week advance booking.  Our lorry booking schedule filled up quickly especially during weekends and long holidays.
What information do I need to supply to get a quote?
We encourage that you take some photos of all the items that are required to move.
If needed, we arrange free site inspection at your premise to ensure that all requirements are understand accurately for a smooth moving experience.
What is needed to confirm a booking ?
We collect payment of 50% upon confirmation of job to reserve a team for your job, collected via cash or online banking.
For other payment methods,  please call us at 013-342-3846.
Contact Us For A Free Consultation Today!

Telephone Number: 

Office Hours: 
Monday to Friday
9am to 6pm
Saturday
9am to 2pm
Closed on
Sunday and Public Holidays

Email: 

Whatsapp: