Low Loader & Low Bed Trailer Rental Service
Low Loader Rental Service in Kuala Lumpur, PJ, Shah Alam
Low loader trailers are usually hired for construction works to move heavy industrial equipment and machineries like bulldozers from different locations. They are also known as low bed trailers because they have low decks to offer the flexibility of carrying loads that are tall in height. If you are planning to hire a low loader trailer for you construction works, you have to come to the right place; at RS Speedy Logistic Services we have a fleet of low loaders to suit your needs.
Low loaders have the advantage of very low decks as compared with other normal trailers. This makes it more useful to transport industrial equipment as it is easier to load tall items. In addition, it is also superior in terms of safety due to its lower centre of gravity, and this addresses some major concerns during transportation of cargo.
We have many types of low bed trailers as follows:
Fixed Neck – These trailers hare very light weight but does not allow for loading from the front due to the neck that is fixed to the trailer.
Fixed Gooseneck – These trailers has a longer deck with curved neck, which can act as a romp when lowered, allowing haulage to be loaded from the front.
Hydraulic Detachable Gooseneck – The goosenecks for these trailers can be easily detached with a hydraulic cylinder, but the deck may be shorter or higher.
Mechanically Detachable Gooseneck – These trailers have a longer deck and are suitable for very long items.
Why hire low loaders from us?
One stop logistics solution – we provide a full range of logistic services including mobile crane rental, skylift rental, fork lift rental, truck rental, mover services, and many more. So this provides convenience to our customers as we solve all their logistics matters.
Flexibility – we have a variety of low loaders or low bed trailers to fit your business needs, depending of the different type of equipment to be transported. Whether you require a longer or lower trailer, we will be sure to meet your requirements.
Expertise – we have experienced and skilled operators to handle the trailers in a professional and safe way. Our team ensures that your items are protected and transported safely to the new site. Safety is our top priority, so you can have a peace of mind that your products are in safe hands with our team of operators.
Lower cost – It is cost effective to hire heavy equipment from us because you don't need to purchase the equipment or deal with its repair and maintenance of as all these cost are borne by us as the service provider. Our pricing is competitive as we have economies of scale, so overall your cost of renting from us would be much lower as compared to buying.
Customer satisfaction – our company places customer satisfaction as the main focus and we strive to provide the best service to our customers.
We provide low loader or low bed trailer rental service within all locations in Malaysia, including Kuala Lumpur, Klang Valley Selangor, Petaling Jaya, Subang Jaya, Shah Alam, Puchong, Kepong, Sentul, Selayang, Ampang, Gombak, Cheras, Segambut, Damansara, Sungai Buloh, Kajang, Kuchai lama, Lembah Pantai, Bandar Utama, Bangsar, Port Klang, and so on. Contact us today for a free quote.
Why choose RS Speedy Logistic Services for your next move?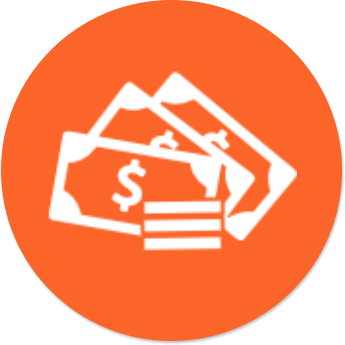 Transparent Pricing
We offer accurate and transparent prices for your move. Rates to suit every budget. No surprises and no additional hidden costs.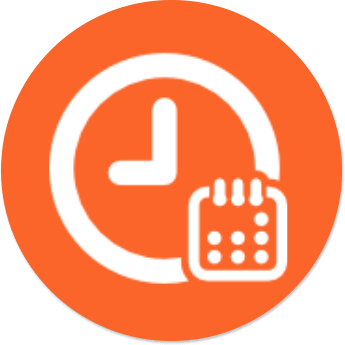 Preferred Schedule
Select the best time and day for your move at your convenience, even over the weekends or on a Public Holiday.
 Trained Movers
Our team of expert movers have undergone background check and are well-trained to handle all moving-related tasks.
FREE Site Survey
We provide the option of a FREE site survey so we can tailor the best moving solution to suit your moving needs.
The RS Speedy Logistic Services team provides good customer service, reasonable pricing and quality and reliable low loader trailer rental services. Thank you for your service!
Peter Lim
My company engaged RS Speedy Logistic Services for low loader trailer rental services for use in our construction business in Shah Alam. The customer service was excellent! I would definitely recommend RS Speedy Logistic Services to anyone that is looking for low loader trailer rental service.
Mr Chai
The low loader rental service offered by RS Speedy Logistic Services met our company's requirements and was of great assistance to us. We rented a fixed neck low loader for a duration of 5 days to transport of heavy machinery at our factory. Customer service was excellent! HIghly recommended to all!
Sivarajan
Frequently Asked Questions
How is the low loader rental price determined?
Our low loader rental service pricing is based on the following factors:
Type of low loader
Duration of the low loader rental
Location the low loader is required for rent

 
Which areas do you service?
We cover most of Peninsular Malaysia originating from KL and Selangor to within these areas and often perform cross state delivery based on customer request.
Contact Us For A Free Consultation Today!

Telephone Number: 

Office Hours: 
Monday to Friday
9am to 6pm
Saturday
9am to 2pm
Closed on
Sunday and Public Holidays

Email: 

Whatsapp: