Movers and Packers in KL, Selangor, Penang, Johor
Save yourself the time and trouble of packing with our experienced team of packers and movers. We believe packing is a crucial part of a moving as it could make a difference whether the relocation experience is smooth or stressful. While some people may enjoy the packing process, others may not have the time or expertise to pack items that requires special care.
Our expert, friendly and reliable team is well trained and is able to offer the best option to suit all our clients needs, whether you need a full pack or partial pack.
Type of Packing Services Available
Commercial shoplot setup

Shopping complex retail space setup 

Warehouse relocation
Our Moving and Packing Services
Single day pack and move
– For single day pack and move service, our pro team of movers and packers will arrive to your premise on the day of your relocation. We can provide packing materials, pack your items into boxes or carton, loading the goods onto our lorry and transport the item to your new location within the same day. Do away with the hassle of packing by engaging us for this efficient single day service so that one day is all you need for packing and moving.
Pre-pack before move
– For larger scale and international shifting, we can pack before the day of the relocation. We will assess what are the items that should be left unpacked, for example a set of clothing, toothbrush, toiletries, and some food. All other items will be packed and sealed into boxes for the move on the following day. The purpose is to ensure that the majority of things are in boxes and ready for transportation on the next day, but there should be unpacked essential necessities for our customers who are still staying in the old home before the move. We also provide temporary storage facilities for our customers if needed.
Partial Pack
– We can cater to your specific request if you wish to pack some personal items by yourself for transport by car and leave the more complicated items for us to pack.
Unpack after move
– Our company also provide unpacking services after the items have been relocated to the new home. We will unpack your items with care and ensure that they are placed in the right location. With our full unpack services, you new home will be ready for living on the same day of the move itself.
Importance for Proper Packing
Most of us tend to underestimate the time and energy required to pack for a relocation, but remember that poor quality packing will most likely cause hiccups in the relocation. Furthermore, the use of proper packing materials, padding, and packing techniques are critical to ensure that your valuable items are protected and secured.
Our professional mover and packer are trained to work and pack commercial companies office items or household items, including fragile glassware and bulky furniture items. Contact us for an affordable and value for money relocation package price today. Our company's commitment over the years is to deliver top high quality mover service to every customer whether for personal, business, corporate companies across different industry.
Be assured that your things are packed and moved in safe and secure hands and good condition with us. Our local service area in Malaysia include Kuala Lumpur, Petaling Jaya, Klang, Selangor, Melaka, Penang, Johor, Kota Kinabalu and other states in the country. Call our customer service team today for help on moving services to your new address and to get a FREE quote now.
Why choose RS Speedy Logistic Services for your next move?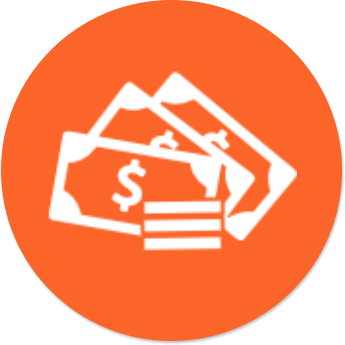 Transparent Pricing
We offer accurate and transparent prices for your move. Rates to suit every budget. No surprises and no additional hidden costs.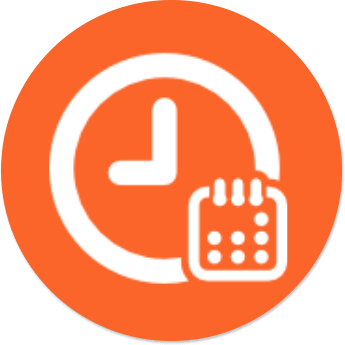 Preferred Schedule
Select the best time and day for your move at your convenience, even over the weekends or on a Public Holiday.
 Trained Movers
Our team of expert movers have undergone background check and are well-trained to handle all moving-related tasks.
FREE Site Survey
We provide the option of a FREE site survey so we can tailor the best moving solution to suit your moving needs.
The movers from RS Speedy Logistic Services were great and friendly. More importantly, they packed my belongings carefully so that they would not be damaged from the move. Totally satisfied with the job done, and highly recommended to anyone that needs to move!
Su Lynn
The movers from RS Speedy Logistic Services listened to my family's moving instructions especially is packing certain valuable items such as my wife's precious fragile kitchen set, mirror and handled things well. Customer service was excellent and the moving service was good! Recommended to all!
Alvin
My family had a smooth moving experience with RS Speedy Logistic Services. The movers were efficient and professional in packing and bubble-wrapping our furniture and other items resulting in a safe move into our new home. Great job done!
Jackie
Frequently Asked Questions
How do you pack my items?
To pack your items, we used the following packing materials:
Paper
Bubble wrap
Shrink wrap
Carton boxes
We wrap according to the risk of damage. The wrapping materials fee are quoted separately from the manpower and lorry rental. Please let us know if you have any high value items that required extra care before the quote is finalised.
If my items are already packed prior the move, can you help me to unpack at the destination ?
We cannot do unpacking as a stand alone service.
It is the company policy that we can only unpack cartons that we packed. This is to avoid any dispute on missing or damage of good after the boxes are opened.
What if I wish to unpack by myself?
As much as possible we need your help to examine the boxes and all the goods are in good condition before our team leave your premise.
Proper sign off and hand over of your belongings are important as we cannot be liable of any damage or missing items when you unpack on your own afterwards.
I have some collectibles that need extra care in packing?
We suggest that you take photos of all the high value, precious items that are required to move. Our supervisor will review and determine best packaging method.
Any special handling should be communicated ahead of time so that we are well prepared on the packing materials.
We strongly encourage you to consider getting general insurance for any high risk items as an optional protection of your investment.
Contact Us For A Free Consultation Today!

Telephone Number: 

Office Hours: 
Monday to Friday
9am to 6pm
Saturday
9am to 2pm
Closed on
Sunday and Public Holidays

Email: 

Whatsapp: