Office Movers in Kuala Lumpur, Selangor, Johor, Melaka and Penang
Moving to a new office can be a stress-free activity if you engage the service of a professional office mover. Whether you are moving internally within the same building or across different locations, we have the expertise to cater for your specific requirements. At RS Speedy Logistic Services, we believe that moving should be a breeze and we work to provide you with a smooth pleasant moving experience and save your time. We cover all types of retail business and commercial office moving, from home office to large corporate relocation. There are many elements to consider for an office move. Every item including office furniture, computer equipment, backroom server, and even artwork decorations need to be considered. Conference room tables and workstation cubicles can be large and bulky to disassemble and reassemble, but be rest assured that your office furniture is safe in the hands of our experienced office furniture installers. Our team works efficiently during the moving process by breaking down all items in the current office, safely packing these items, moving them securely to the new office, then reinstalling them at the new office and finally ensure all these are done within the timeline planned.   We offer services as below: 
Relocation across different areas within Malaysia (Kuala Lumpur, Selangor, Penang, Johor and Malacca).

Internal moving between floors or other parts of the building.

Temporary relocation and storage for refurbishment, renovation, installation of new carpet or painting.
We have the capabilities and facilities to move all things at your company, including the following:
Tables, chairs and other furniture

Workstation and cubicles

Filing cabinets and shelves

Safe deposit

Reception area

Phone and audio visual systems

Wall pictures and fragile decorative items

Computer server and electronic equipment

Industrial equipment, for example medical equipment

Large inventory warehouses

Heavy machinery

Art piece

Others
How it works?
Firstly the timeline and the scope for the move has to be set in a project plan. Start by drawing out an office relocation plan.
Items that will be moved has to be dissembled and packed into boxes for moving. Boxes will be organized and labelled based on where is the target destination location.
We can provide temporary storage facilities for items if requested by customer.

On the scheduled date, our friendly team will transport the items to the new location, maybe in stages depending on the scale of the move.

At the new location, the items will be placed at the right location according to the labels, and then they will be unpacked, re-assembled or re-installed as required.

After the move, our team is still at your service if you need any additional help for unpacking or re-arranging or for any other services.
Our dedicated team works every day of the week so that our clients can schedule the move during weekends or after office hours to minimize the downtime and interruption during the weekdays. Call us now today to get a free estimate or just fill in an inquiry form! 
Why choose RS Speedy Logistic Services for your next move?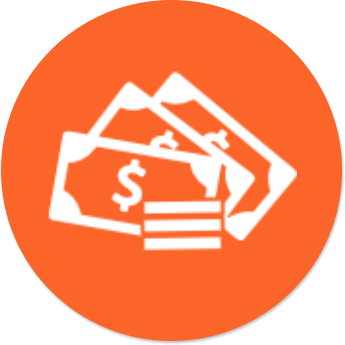 Transparent Pricing
We offer accurate and transparent prices for your move. Rates to suit every budget. No surprises and no additional hidden costs.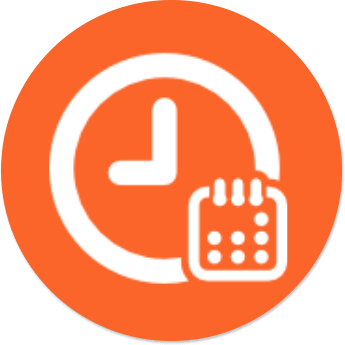 Preferred Schedule
Select the best time and day for your move at your convenience, even over the weekends or on a Public Holiday.
 Trained Movers
Our team of expert movers have undergone background check and are well-trained to handle all moving-related tasks.
FREE Site Survey
We provide the option of a FREE site survey so we can tailor the best moving solution to suit your moving needs.
Some of RS Speedy Logistics Services' Vehicles Used for Office Moving Service
1 ton to 10 ton lorries available
Normal Lorry Without Tail Lift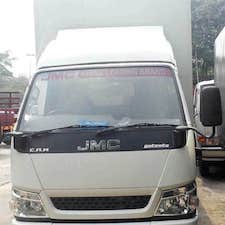 Canvas Type Lorry With Tail Lift
Bonded Container Box Lorry Without Tail Lift
Bonded Container Box Lorry 
With Tail Lift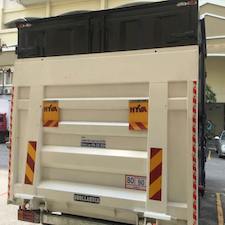 1 ton canvas lorry
*NOT TAILGATE

Pick up from ground floor
Unloading to ground floor destination
* Assembled furnitured will have extra charges

3 ton canvas
lorry
*NOT TAILGATE
Pick up from ground floor
Unloading to ground floor destination
* Assembled furnitured will have extra charges
5 ton canvas lorry

*NOT TAILGATE
Pick up from ground floor
Unloading to ground floor destination
* Assembled furnitured will have extra charges

The movers from RS Speedy Logistic Services were professional and friendly. More importantly, I found an honest and efficient mover for my company as we relocated our IT department to Ara Damansara. Totally satisfied with the job done, and highly recommended to anyone that needs to move their office!
Jenny
The movers from RS Speedy Logistic Services noted our company's moving requirement and were of great assistance in moving our office over the weekend. Our business had minimal downtime and our staff was able to get back to business in the new office in no time. Customer service was excellent and the moving service was good! HIghly recommended to all!
Brian
Our small family business had a smooth moving experience with RS Speedy Logistic Services. They were courteous, efficient, and carefully packed and safely moved all our belongings into our new shop in SS2. Great job done!
Ruth Tan
Frequently Asked Questions
How is my office moving price determined?
Our office moving service pricing is based on the following factors:
Distance of the move
Type of lorry
Manpower needed to perform the move
Packing and unpacking service
Wrapping service
Dismantle and assembly service
We prefer to have a site inspection in order to review your moving requirements. Please call us to get an appointment setup today!
What area do you service?
Our office moving service coverage area inclusive of  KL, Selangor,  Penang, Johor.  We often perform cross state delivery based on customer request.
Contact Us For A Free Consultation Today!

Telephone Number: 

Office Hours: 
Monday to Friday
9am to 6pm
Saturday
9am to 2pm
Closed on
Sunday and Public Holidays

Email: 

Whatsapp: