Bulk Disposal Service in Kuala Lumpur, Selangor, Johor, Melaka, Penang 
Bulk waste removal refers to the waste management service for large items of trash that is too big to be disposed of in the regular public garbage bin.
If you have bulky or huge quantities of unwanted waste and rubbish items, you may engage the disposal services of our professional team. We provide efficient and fast disposal services to help remove your bulky waste, trash or rubbish in Kuala Lumpur, Klang Valley, Selangor and other areas in Malaysia.
Our bulk removal services cater to both residential and commercial requirements, and we are flexible to fit your schedule during weekdays or weekends.
Just call us and we will be there to collect your bulk waste at the designated pickup place and transport them to the nearest junk yard, landfill or community recycling center.
We have been in the business of providing bulk junk removal and disposal service for many years. Our team is friendly and customer satisfaction is our top priority.
Contact us any day for more information on our services to hire the right bulk waste removal service.
Some of the bulk waste items we help dispose includes

:
Used Furniture
Our disposal service includes collection of old chairs, worn-out sofas, broken tables, used cabinets, aged wardrobes, old beds and so on. We offer comprehensive bulk removal service of old furniture for offices and home owners.
Large Electrical Appliances
We help you to pick up any unwanted large electrical item such as old washing machine, broken refrigerator,damaged television, used dishwashers, dryer machine, cooking gas stove, old oven, and others from your home into our mover trucks.
Renovation Debris Removal
We also provide construction debris removal after renovation, refurbishment, or site clearance. We help to clean the new site and dispose property construction debris and unwanted materials like wood, metal, plastic, glass, packaging and so on.
Old Office Computer Equipment
We provide used computer disposal and recycling service for used or obsolete computer equipment hardware including computer keyboard, monitor screen, PC and computer racks. We help to efficiently clear and recycle large quantities of old computer equipment at reasonable rates.
Recyclable Waste Paper
If there is a large volume of used documents, old newspaper or old books at your house or office, we also provide removal service for these items to bring them for recycle. Hire proper disposal services for these recyclable waste to save our trees and environment.
Other Materials
Let us know what other materials you need our help to dispose or remove. Just drop us an email, give us a call or fill in our form below.
Pricing for bulk disposal
1 or 2 items starting at RM100
1 ton lorry with 2 manpower starting at RM 250
** Due to manpower constraint,  we are unable to provide site inspection for disposal load that is 1 ton lorry or less.
3 ton lorry with 2 manpower starting at RM350
5 ton lorry with 3 manpower starting at RM 450
Bulk disposal with disposal tong sampah rental RM750 and above
Please call us at 013 342 3846 to get a more accurate quotation.
Why choose RS Speedy Logistic Services for your next move?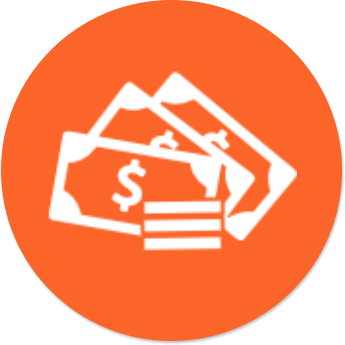 Transparent Pricing
We offer accurate and transparent prices for your move. Rates to suit every budget. No surprises and no additional hidden costs.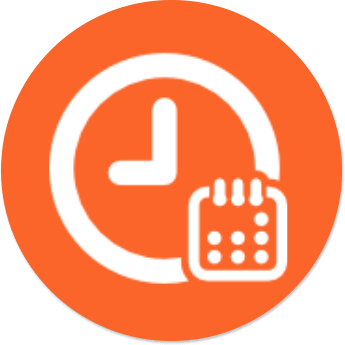 Preferred Schedule
Select the best time and day for your move at your convenience, even over the weekends or on a Public Holiday.
 Trained Movers
Our team of expert movers have undergone background check and are well-trained to handle all moving-related tasks.
FREE Site Survey
We provide the option of a FREE site survey so we can tailor the best moving solution to suit your moving needs.
The bulk removal service from RS Speedy Logistic Services was excellent! I needed help to dispose off old and broken tables, chairs, used mattress and a damaged television from my rental house. I'll definitely be using RS Speedy Logistic Services' bulk disposal service again in the future.
May Lee
My office has a few heavy items and documents to be disposed. RS Speedy Logistics Services is fast to response.  They are being truthful that they can only handle the furniture and safe deposit but not the office documentation. I appreciate  the clear communication and the disposal of the bulky items are completed with satisfaction.
Ms Geetha from Melorita Healthcare
My family just renovated our house and needed help to disposed off the renovation debris. Lucky for us we managed to get RS Speedy Logistic Services' help to disposed off these items at an affordable price. Highly recommended to anyone that needs to use bulk disposal service!
Jasmani
Frequently Asked Questions
How do you charge for bulk disposal request?
Our bulk removal service pricing is based on the following factors:
Items that need to be disposed
Type of lorry
Manpower needed to carry the items
Disposal fee (collected by the authority at designated disposal center)
What area do you service?
Our service coverage area inclusive of  KL, Selangor,  Penang, Johor.
What information do I need to supply to get a quote for bulk disposal?
We encourage that you take some photos of all the items that are required to dispose.  We will estimate and propose the lorry size and manpower to perform your job.
Contact Us For A Free Consultation Today!

Telephone Number: 

Office Hours: 
Monday to Friday
9am to 6pm
Saturday
9am to 2pm
Closed on
Sunday and Public Holidays

Email: 

Whatsapp: