Lorry Transport Service in Kuala Lumpur, Selangor, Johor, Melaka, Penang and Kota Kinabalu
If you are searching for commercial lorry transportation services for your business, RS Speedy Logistic Services is your reliable partner in providing the best transportation and logistics services in Malaysia. We offer professional lorry transport service to ferry your goods and equipment within Klang Valley and we also provide inter-state moving services.
Why use our Lorry Delivery Service 
Our lorry transport service is the easiest and most economical solution for you to move your goods or cargo from port to warehouse, to your company office, or to your client's location.
We can provide lorry rental services on contract or flexible basis so that you can secure fixed transportation services based on your schedule and delivery dates.
We cater to suit your timing, whether it is weekends, public holidays or night delivery.
Our professional movers and skilled truck drivers handle items with care so that you don't have to worry about transporting highly fragile or valuable items with our service.
We provide a range of other related mover services including packing, unpacking and storage to be a one-stop place to serve your logistics and transportation needs. Our friendly moving team can assist in packing, dissembling, transporting, and reassembling. By engaging our experienced workers who specialize in packing and moving, efficiency will be enhanced and your moving tasks can be completed in a breeze.
We have a well-maintained fleet of commercial vehicles of various sizes and capacity to cater to your specific requirements. Our trucks are in good condition, and have the necessary regulatory documents to ferry commercial goods. We routinely check, service and clean our trucks so you need not worry about delay in your delivery schedule caused by faulty vehicle.
We have roller boards and tailgate lorry to move bulky and heavy items easily and professionally. So fret not if your items are gigantic or huge, be rest assured that we have the necessary moving equipment to handle them with care.
At RS Speedy Logistic Services, we take pride in providing excellent services to our customers. We provide lorry transportation services and interstate delivery throughout Malaysia, covering Kuala Lumpur, Selangor, Penang, Johor, Melaka and Sabah,  We cater to your personal and commercial needs, whether you are doing small business at home, Sdn Bhd company, or large scale MNC transactions, we can be your partner in transportation and logistics services.
We are the one-stop solution for your transportation requirements. Our top priority is customer satisfaction and we have received many positive customer feedback. You can count on us for reliable, efficient and timely delivery of your items. Please contact us at +6013 342 3846 or email us for a free quote.
Why choose RS Speedy Logistic Services for your next move?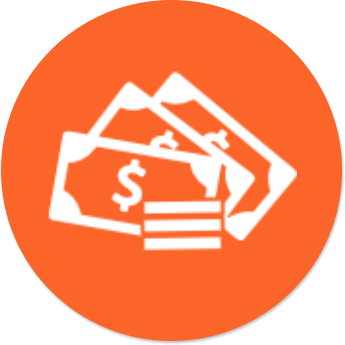 Transparent Pricing
We offer accurate and transparent prices for your move. Rates to suit every budget. No surprises and no additional hidden costs.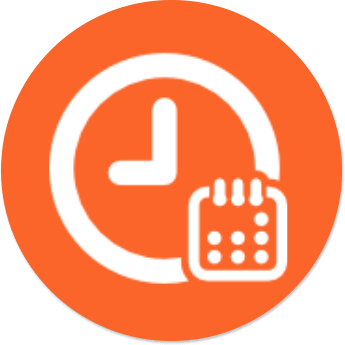 Preferred Schedule
Select the best time and day for your move at your convenience, even over the weekends or on a Public Holiday.
 Trained Movers
Our team of expert movers have undergone background check and are well-trained to handle all moving-related tasks.
FREE Site Survey
We provide the option of a FREE site survey so we can tailor the best moving solution to suit your moving needs.
Lorry Transport Service Pricing
Excluding loading and unloading of goods
Excluding loading and unloading of goods
Excluding loading and unloading of goods
Terms and Conditions:
Available for Monday to Sunday (10am to 7pm), including public holiday.
Service available in Klang Valley Except Klang.
Driver of vehicle
The lorry transport service from RS Speedy Logistic Services was great. More importantly, I found a reliable company providing lorry transport service on a Saturday in KL. Totally satisfied with the job done, and highly recommended to anyone that needs to book a lorry transport service!
Yin Long
The lorry transport service from RS Speedy Logistic Services is dependable. We booked a 1 ton lorry transport service for the weekend. Customer service was excellent and good! I would definitely book a lorry transport service from RS Speedy Logistic Services again in the future. Recommended to all!
Pn. Azah
I engaged RS Speedy Logistic Services to assist me to move ice-cream freezers from Seri Kembangan to Bukit Jalil. Overall I found the lorry transport service is good, the lorry arrive on time and the attitude of the lorry driver / manpower are fair. 
Bee Chin
Frequently Asked Questions
How is the lorry rental service price determined?
Our lorry transport service pricing is based on the following factors:
Distance of the delivery
Type of lorry (example : Tailgate Lorry,  Refrigerated Truck)
Frequency of your delivery
Special requirement ( example: overnight delivery etc)
What area can you deliver?
We cover most of Malaysia originating or delivering to KL, Selangor,  Melaka,  Penang and Johor.  We often perform cross state delivery based on customer request.
Contact Us For A Free Consultation Today!

Telephone Number: 

Office Hours: 
Monday to Friday
9am to 6pm
Saturday
9am to 2pm
Closed on
Sunday and Public Holidays

Email: 

Whatsapp: