Piano Movers in Kuala Lumpur, Selangor, Johor, Melaka, Penang and Kota Kinabalu
Thinking about how to move your piano? We believe that your piano is one of you prized possessions as it has been creating beautiful music and memories with you. Therefore moving your piano should be handled with upmost care and skill to protect it.
There are a few ways to move your piano, you could use the services of a professional piano mover or do it with the help from friends. Moving a piano is not an easy task due to its heavy weight and bulky size. It requires special care and skill to avoid damages or injury. Without proper moving techniques and equipment, your piano could be dented or the mover could be hurt. Be assured that if you engage our services, we have the proper expertise and experience to safeguard your precious piano, and you will not have to worry about injuring your back.
Steps to move your piano: 
Determine the type of piano, for example Grand, Upright, Electric Piano, or Organ.

Ascertain the weight and the measurement of the piano. This is important to check whether the piano can pass through the doors of your new location.

If the piano has to be moved up or down the stairs of a high rise building, we need to check the safety of the stairs, whether it can handle the heavy weight of the piano.

Wrap the piano with special moving blankets and secure the blanket around the piano with packing tape to prevent any abrasion.

The piano will be placed on a rolling skid board carefully to ensure the piano, floor and other furniture will not be scratched.

Our movers will load the piano gently into our lorry via tail lift. To avoid damage during transport, the piano are fastened securely on the truck and our movers are trained to drive smoothly on the road.

If you require storage facilities for your piano, we can arrange that too. Our storage room is set at the right temperature and humidity to ensure that your piano is maintained in the right condition.
Piano tuning/servicing after moving
Usually we receive customer's request to tune or service their piano after moving the piano. It is recommended to tune your piano after moving if there are changes in humidity or temperature in the new environment. We provide piano tuning and piano servicing after the move upon request.
We believe that your piano is one of your treasured asset as it is an instrument that creates sentimental music and brings back memories. Therefore it is our top priority to make sure that your piano arrives at your new home on time, safe and sound.
Based on our past customer feedbacks and reviews, we provide one of the best professional piano mover services in KL, Petaling Jaya, Klang Valley, Selangor, Melaka, Penang, Johor and other areas in Malaysia.
Why choose RS Speedy Logistic Services for your next move?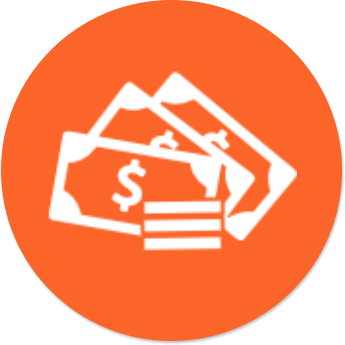 Transparent Pricing
We offer accurate and transparent prices for your move. Rates to suit every budget. No surprises and no additional hidden costs.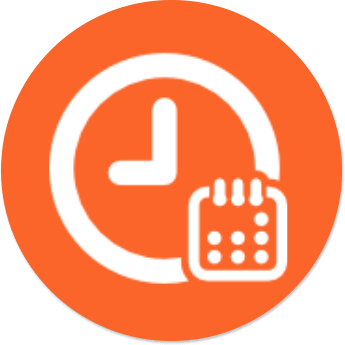 Preferred Schedule
Select the best time and day for your move at your convenience, even over the weekends or on a Public Holiday.
 Trained Movers
Our team of expert movers have undergone background check and are well-trained to handle all moving-related tasks.
FREE Site Survey
We provide the option of a FREE site survey so we can tailor the best moving solution to suit your moving needs.
One trip within Klang Valley
Inclusive wrapping of the piano
* Transportation surcharge may apply depends of distance
I requested my piano to be moved from Ampang to Bukit Jalil. The piano moving is professionally done. RS Speedy Logistic Services also arranged the piano tuning service after the move on the same day, which make it  so much easier for me. The tuner gave me many good advise, which is above my expectations. Thank you RS Speedy Logistic Services for your professional service! I will surely recommend your company to my friends and family.
Yvette Lim
The movers from RS Speedy Logistic Services help us moved my daughter's piano into our new home in Shah Alam and handled everything carefully. Customer service was excellent and RS Speedy Logistic Services even provided us with piano tuning service! Recommended to everyone!
Lawrence Tan
I am very happy with my piano move. As I need to move from 1st floor, the driver and 5 other workers carried my piano down the stairs. I am glad that they are very well prepared with the packing and finally the piano arrived safely in Kajang. Thank you RS Speedy Logistic Services!
Bee Chin
Frequently Asked Questions
How much is piano moving?
Our piano moving service pricing is based on the distance of the move & location of the piano.  
Location of the piano refers to ground floor, mezzanie or 1st floor etc. We have to check whether there are lift access to the unit or we need to move the piano through the stairs or through the window.   Also, we need to see photos of the stairways to ensure that there are plenty of space to move the piano up the floors.  Please help to facilitate this information for us to provide an accurate quote.
What area do you service?
Our service coverage area inclusive of  KL, Selangor,  Penang, Johor.  We often perform cross state delivery based on customer request.
How do you move the piano ?
Our team are trained to move piano by wrapping the piano properly for transportation and load the piano using a tail gate lift on the truck. This is standard procedure to ensure your piano is taken care the best that we can during the transport.
Is the piano insured ?
Our price is only inclusive the transfer fee and exclude insurance.  If you would like to insured your piano for the move, please let us know so that we can provide you an quotation.
Contact Us For A Free Consultation Today!

Telephone Number: 

Office Hours: 
Monday to Friday
9am to 6pm
Saturday
9am to 2pm
Closed on
Sunday and Public Holidays

Email: 

Whatsapp: