Safe Box Movers in Kuala Lumpur, Selangor, Johor, Melaka,  and Penang
Moving a heavy item like a safe box is not easy and you may risk injuring yourself without the proper equipments. We are professional safe box movers to help you shift your safe securely and safely, regardless of the type of safe, be it a fire proof cabinet, freestanding security safe, gun safe or cash deposit safe.
Why Use Our Service To Move Your Safe Box
: 
We understand that safes come in different weight and sizes. We have a team of expert movers who are skilled to move all types of safe box.
Our fleet of heavy duty equipment is able to be catered to move any type of safe boxes.
We guide our customer on how to prepare for moving the safe box by doing a site evaluation to determine the most suitable equipment.
We provide reliable and trusted safe box moving services to transport large and heavy safe box to the new location on time.
Our movers apply strict standard operating measures to move, load, and install the safe box securely and carefully. We support your safe box relocation in a professional and efficient way.
Our experienced team are equipped to move all types of safe box in a safe way. We ensure that you safe box is moved to the desired location without damaging you tile or wooden flooring. We take extra care to protect your house or office from any scratches or damages caused by moving heavy weight safe box.

Preparing For Moving Your Safe Box

These are some helpful tips for you to plan and prepare for moving your safe at home. These are critical details to ensure that you have a smooth move.

Take measurements. Measure the safe box and the places that it will need to move through. This includes hall ways, doors, gates, lifts, and stairways. If in doubt, you may contact us for a walk through to analyse the situation.
Take note of all staircases. Staircases can be tricky while moving a heavy and bulky item like a safe box. Ensure that all stairways are clear for the move.
Clear and lock the safe. Remove any items within the safe during the move to avoid any damage during the move especially for fragile items.
Clear out the pathways. Have clear pathways for the safe box and movers during the moving process.

Whether you plan to move a safe to another room, another building or another city, you can save a lot of trouble by hiring a professional safe mover like us. By getting the right team to help you for your safe box move, you can be rest assured that your safe box and your property will be protected and not be damaged. Our company provide safe box mover services in Petaling Jaya, Klang Valley, Kuala Lumpur, Selangor, and other areas in Malaysia. Contact us now to get a free quote.
Why choose RS Speedy Logistic Services for your next move?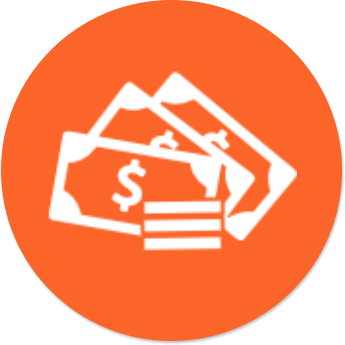 Transparent Pricing
We offer accurate and transparent prices for your move. Rates to suit every budget. No surprises and no additional hidden costs.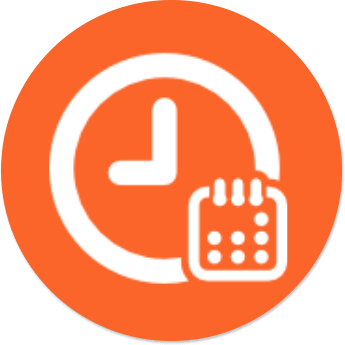 Preferred Schedule
Select the best time and day for your move at your convenience, even over the weekends or on a Public Holiday.
 Trained Movers
Our team of expert movers have undergone background check and are well-trained to handle all moving-related tasks.
FREE Site Survey
We provide the option of a FREE site survey so we can tailor the best moving solution to suit your moving needs.
I requested my safe box to be moved from Wangsa Maju to Bandar Kinrara. The safe box movie was professionally done. Thank you RS Speedy Logistic Services for your professional service! I highly recommend them for safe box moving service and will come back again next time. 
Ms Linda
The movers from RS Speedy Logistic Services help us moved my safe box into our new home in Shah Alam and handled everything carefully. Customer service was excellent and RS Speedy Logistic Services workers were friendly too! Recommended to everyone!
Justin
I am very happy and grateful that RS Speedy Logistic Services was able to assist me with my safe box move. As I need to move from 1st floor, the driver and other worker carried my safe box down the stairs. I am glad that they are very well prepared and able to move my safe box to my new place in Kepong. Thank you RS Speedy Logistic Services!
Ms Amanda
Frequently Asked Questions
How much is safe box moving?
Our safe box moving service pricing is based on the distance of the move & location & weight of the safe box.  
Location of the safe box refers to ground floor, mezzanie or 1st floor etc. We have to check whether there are lift access to the unit or we need to move the safe box through the stairs. If possible, do provide us with photos of safe box for information for us to provide an accurate quote to you.
What area do you service?
Our service coverage area inclusive of  KL, Selangor,  Penang, Johor.  We often perform cross state delivery based on customer request.
How do you move the safe box?
Our team are trained to move safe box by wrapping the safe box properly for transportation and loading the safe box using a tail gate lift on the truck. This is standard procedure to ensure your safe box is taken care the best that we can during the transport.
Contact Us For A Free Consultation Now!

Telephone Number:
Office Hours:
Monday to Friday
9am to 6pm 
Saturday
9am to 2pm  
Closed on
Sunday & Public Holidays

Email: 
Whatsapp: