Tailgate Lorry Rental Services
Tailgate Lorry Rental in Kuala Lumpur, Selangor, Johor, Melaka, Penang and Kota Kinabalu
A lorry with tailgate eases the task of moving heavy loads into and out of the lorry. The tailgate at the back of a lorry comes in handy and during the loading and unloading of goods and can reduce time required for moving.
The tail lift gates of the lorry are made from steel or aluminium plates, and are permanently attached at the back of the lorry. Tailgate lorry operates with hydraulic or pneumatic systems to load and unload heavy items effortlessly, therefore the use of a forklift or crane is not required. As such, using a tailgate lorry can make your move more easy and efficient without incurring much cost. This is the best type of lorry if you have a lot of heavy and bulky furniture.
Items that we have moved with our Tailgate Lorry:
Factory machinery
Hospital bed
Copier machine
Safe
Piano
Catering food
Surgical equipment
Commercial Freezer
And more…
Why Choose Our Tailgate Lorry Rental Services:
Our company offer full transportation service package for your convenience, including mover services, packing services, storage services, and lorry driver services.
Our movers are professional and experienced to ensure that your items are handled with care and are protected during the move.
Customer satisfaction is our number one priority and we strive to give the best services to our customers.
We provide truck rental services across all states in Malaysia, and all areas within Selangor and the Klang Valley.
We provide tail gate lorry rental services every day of the week, including weekends and public holidays to suit your timing and schedule.
Our pricing rate is reasonable and value for money with 100% money back guarantee.
Our business has many years of experience with many positive customer feedback.
Our fleet of lorries are in tip top condition and well maintained, this will ensure timely and smooth delivery of your items.
The capacity of each tailgate trucks are different depending on the size and capacity. The trucks that we have ranges from 10 feet with the capacity of 1 ton, to 24 feet with the capacity of 5 ton. Let us know your requirements for us to provide the most suitable type of vehicle for your transportation.
So if you are planning to transport heavy loads for your office or house relocation, you do not have to search further; rent our tailgate lorry to help you move efficiently and easily. Please contact us or email us now to get a free quotation.
Some of RS Speedy Logistics Services' Fleet of Lorries for Rent
1 ton to 10 ton lorries available
All lorry rental service comes with experienced driver service
Canvas Type Lorry With Tail Lift
Bonded Container Box Lorry 
With Tail Lift
Why choose RS Speedy Logistic Services for your next move?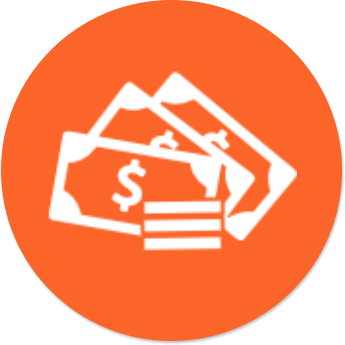 Transparent Pricing
We offer accurate and transparent prices for your move. Rates to suit every budget. No surprises and no additional hidden costs.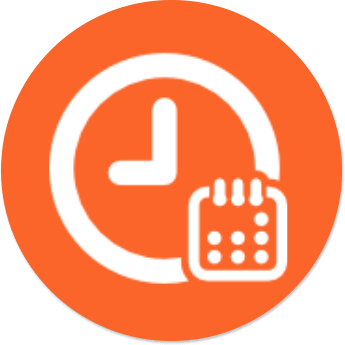 Preferred Schedule
Select the best time and day for your move at your convenience, even over the weekends or on a Public Holiday.
 Trained Movers
Our team of expert movers have undergone background check and are well-trained to handle all moving-related tasks.
FREE Site Survey
We provide the option of a FREE site survey so we can tailor the best moving solution to suit your moving needs.
1 ton lorry with tailgate and canopy
Excluding loading and unloading of goods
3 ton lorry with tailgate and canopy
Excluding loading and unloading of goods
5 ton lorry with tailgate and canopy
Excluding loading and unloading of goods
Terms and Conditions:
Available for Monday to Sunday ( 10am to 7pm), including public holiday.
Service available in Klang Valley Except Klang.
Driver of vehicle inclusive. We do not provide rental without the driver.
The lorry rental service from RS Speedy Logistic Services was great. More importantly, I found a reliable company providing tailgate lorry rental on a Sunday in KL. Totally satisfied with the job done, and highly recommended to anyone that needs to book a lorry rental service!
Yee Mei
I engaged RS Speedy Logistic Services to assist me to move ice-cream freezers from Seri Kembangan to Bukit Jalil. Overall I found the lorry service is good, the lorry arrive on time and the attitude of the lorry driver / manpower are fair. 
Sam Yih Liang from MUV
The lorry rental and driver from RS Speedy Logistic Services were punctual and dependable. We rental a 1 ton lorry for the weekend. Customer service was excellent and good! I would definitely book a tailgate lorry rental service from RS Speedy Logistic Services again in the future. Recommended to all!
Samantha
Frequently Asked Questions
Can I rent the tailgate lorry without the driver?
At this moment, we are unable to rent the lorry with tailgate only. All our lorry rental comes with the driver. We can rent by per trip, per day or per week. Please let us know your requirements for a free quotation.
What area do you service?
Our tailgate lorry rental service coverage area inclusive of  KL, Selangor,  Penang, Johor.  We often perform cross state delivery based on customer request.
How soon do I need to make a booking?
To book our lorry services,  it is advisable to have at least 1 week advance booking.  Our lorry booking schedule filled up quickly especially during weekends and long holidays.
Contact Us For A Free Consultation Today!

Telephone Number: 

Office Hours: 
Monday to Friday
9am to 6pm
Saturday
9am to 2pm
Closed on
Sunday and Public Holidays

Email: 

Whatsapp: