Movers in Petaling Jaya, PJ, Selangor
The process of relocating from a place filled with memories to a new site can be difficult and complicated. We believe that with the right professional mover, your relocation can be a simple and pleasant experience. It is all about knowing what you require and selecting the correct mover to help you.  We are here at to assist you and cater to your individual requirements. We offer efficient and reliable house and office moving services in Petaling Jaya and its surrounding suburbs.
A few points to consider while choosing the right professional mover company:-
Do the movers have the experience and skill to protect and take care of your items?

Are the movers available during your required moving date?

Is the company flexible to adjust if you have any specific requirements or last minute changes?

Does the company provide packing services or storage facilities?

Does the company maintain its lorry in a good condition to transport your assets safely?
At RS Speedy Logistic Services, we fulfill all the above considerations and you can be assured that your relocation will be a good experience if you engage us. Based on our past customer reviews and business track record, our customers are satisfied and usually refer us to their families and friends. Whether you are shifting your home or office, we are here to provide you with a swift moving experience.
Coverage area in Petaling Jaya
We have years of experience as residential or commercial movers and packers. We also have a friendly team and a fleet of lorry moving around every day in Petaling Jaya and the Klang Valley. The areas we cover include Kota Damansara, Bandar Utama, Kelana Jaya, Bandar Sunway, Ara Damansara, Bandar Sri Damansara, Damansara Damai, Damansara Perdana, Tropicana, Mutiara Damansara, PJ South, Sunway Damansara, Damansara Utama, Gasing Heights, Damansara Jaya, PJ State, Sea Park and other areas within Selangor and the region.
Contact us now via email or phone call at 013-342-3846 to get a free quote for your hassle-free move now!
Find out more on our moving services
Why choose RS Speedy Logistic Services for your next move?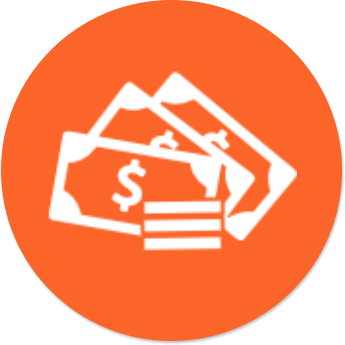 Transparent Pricing
We offer accurate and transparent prices for your move. Rates to suit every budget. No surprises and no additional hidden costs.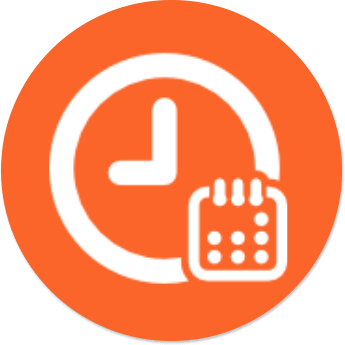 Preferred Schedule
Select the best time and day for your move at your convenience, even over the weekends or on a Public Holiday.
 Trained Movers
Our team of expert movers have undergone background check and are well-trained to handle all moving-related tasks.
FREE Site Survey
We provide the option of a FREE site survey so we can tailor the best moving solution to suit your moving needs.
Pricing
1 ton canvas lorry
*NOT TAILGATE

Pick up from ground floor
Unloading to ground floor destination
* Assembled furnitured will have extra charges

3 ton canvas
lorry
*NOT TAILGATE
Pick up from ground floor
Unloading to ground floor destination
* Assembled furnitured will have extra charges
5 ton canvas lorry

*NOT TAILGATE
Pick up from ground floor
Unloading to ground floor destination
* Assembled furnitured will have extra charges

Optional Charges : 
1.  Additional worker : RM50
2.  Wrapping of furniture : RM20 /piece
I am very satisfied with the job well done by RS Speedy Logistic Services' team. My items are weighing 600kg per piece and each required to be carried down by stairs from the 2nd floor. 6 workers were sent to handle this challenging job for me. Thank you for the service!
Khalifah from Khalifah Industries Sdn Bhd
RS Speedy Logistic Services listen carefully to my requirements. The workers are very corporative and friendly to work with. I bought them breakfast toappreciate their great work. I will definitely use RS Speedy Logistic Services again.
Liz from PJ
I recently engaged RS Speedy Logistic Services to  move my household items within the same condo from block A to block C which is less than 100m apart. The quote is provided promptly. We are very glad with our choice as the service was good, super fast and organised. Will recommend to friends and family.
Yvone Jeffrey from PJ
Frequently Asked Questions
How is my moving price determined?
Our moving service pricing is based on the following factors:
Type of move
Distance of the move
Type of lorry
Manpower needed to perform the move
Packing and unpacking service
Wrapping service
Dismantle and assembly service
How soon do I need to make a booking?
To book our lorry services,  it is advisable to have at least 1 week advance booking.  Our lorry booking schedule filled up quickly especially during weekends and long holidays.
What information do I need to supply to get a quote?
We encourage that you take some photos of all the items that are required to move.
If needed,  we arrange free site inspection at your premise to ensure that all requirements are understand accurately for a smooth moving experience.
What is needed to confirm a booking ?
We collect payment of 50% upon confirmation of job to reserve a team for your job, collected via cash or online banking.
For other payment methods,  please call us at +6013 342 3846.
Contact Us For A Free Consultation Today!

Telephone Number: 

Office Hours: 
Monday to Friday
9am to 6pm
Saturday
9am to 2pm
Closed on
Sunday and Public Holidays

Email: 

Whatsapp: