Movers in Johor Bahru, JB
Looking for a professional mover company in Johor Bahru or planning to relocate to Singapore? As a professional mover company, RS Speedy Logistic Services provides reliable and affordable relocation services in Johor, including Johor Bahru, Muar, Mersing, and other areas in Malaysia and Singapore.
Moving Made Simple
With so many things on your mind during a move, be rest assured that our friendly team is available here to make your moving experience a simple and smooth one. Whether you want to move within Johor or to another state or even to Singapore, we are with you to take the stress out from moving. Our moving and packing services can be customized to meet your special needs to ensure that the relocation to your new home or office is swift and efficient. We are here to assist you whether you require mover service, packer service, storage facility, transportation or lorry rental service.
Commitment to Customer Satisfaction
At RS Speedy Logistic Services, customer satisfaction is our top priority and we strive to deliver high quality relocation services to all our customers. Our movers are experienced to handle your household items with care so that your treasured belongings are protected and secured during the transport to the new location. Based on our past track record, customers are happy with our service and they provide us with business referrals. We pride ourselves for being highly skilled movers providing reliable moving services and money back guarantee.
Customized Service
Our team provide customized services to meet your relocation requirements. We believe that every move is unique and we will cater to your needs to ensure that you get the best fit for your move. You may use our personalized moving solutions including packing materials, partial packing or unpacking services.
We provide office and house moving services in all areas in Johor, including the following locations: Ayer Baloi, Ayer Hitam, Bakri, Batu Anam, Batu Pahat, Bekok, Benut, Bukit Gambir, Bukit Pasir, Chaah, Endau, Gelang Patah, Gerisek, Gugusan Taib Andak, Horizon Hills, Jementah, Johor Bahru, Kahang, Kampung Kenangan Tun Dr Ismail, Kluang, Kota Tinggi, Kukup, Kulai, Labis, Layang, Layang Masai, Medini, Mersing, Muar, Nusajaya, Pagoh, Paloh, Panchor, Parit Jawa, Parit Raja, Parit Sulong, Pasir Gudang, Pekan Nanas, Pengerang, Permas Jaya, Plentong, Pontian, Puteri Harbour, Rengam, Rengit, Segamat, Semerah, Senai, Senggarang, Senibong, Seri Gadang, Setia Indah, Setia Tropika, Simpang Rengam, Skudai, Sungai Mati, Tampoi, Tangkak, Ulu Tiram, and Yong Peng.
As we believe that every moving job is different, we provide a custom rate for every customer. Based on you budget and requirements, we will work with you to find the most cost effective and reasonable package for you. Our pricing is transparent and quoted upfront with no hidden cost. Contact us at 013-342-3846 or email us at to get a free quote now.
Find out more on our moving services
Why choose RS Speedy Logistic Services for your next move?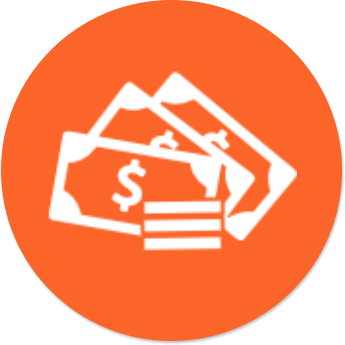 Transparent Pricing
We offer accurate and transparent prices for your move. Rates to suit every budget. No surprises and no additional hidden costs.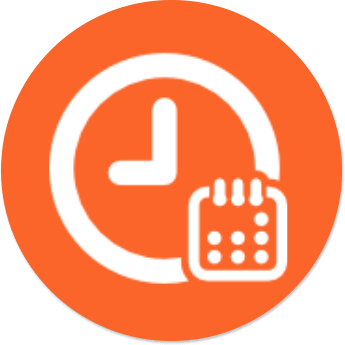 Preferred Schedule
Select the best time and day for your move at your convenience, even over the weekends or on a Public Holiday.
 Trained Movers
Our team of expert movers have undergone background check and are well-trained to handle all moving-related tasks.
FREE Site Survey
We provide the option of a FREE site survey so we can tailor the best moving solution to suit your moving needs.
I hired RS Speedy Logistic Services to assist me with my house move from Johor Bahru to Petaling Jaya. Everything was good. I would say very good service. Your driver was very good. Thank you!
Viviene
The movers from RS Speedy Logistic Services listened to my family's moving instructions in our move from Mount Austin to Pasir Gudang and handled everything smoothly. Customer service was excellent and the moving service was good! Recommended to all!
Chloe Lim
My family had a smooth moving experience with RS Speedy Logistic Services. They were courteous, efficient and carefully packed and safely moved our things (even our piano and fragile antiques) into our new home in Taman Daya, Johor Bahru. Great job done!
Tan Yong Chen
Frequently Asked Questions
How much is the moving cost?
Our moving service pricing is based on the following factors:
Type of move
Distance of the move
Type of lorry
Manpower needed to perform the move
Packing and unpacking service
Wrapping service
Dismantle and assembly service
Special requirement such as using the stair, tailgate truck required etc.
What area do you service?
Our service coverage area inclusive of  within JB, from JB to other town in Johor,  from Johor to other states in Malaysia based on customer request.
What information do I need to supply to get a quote?
We encourage that you take some photos of all the items that are required to move.
If needed,  we arrange free site inspection at your premise to ensure that all requirements are understand accurately for a smooth moving experience.
How do I book ?
We collect payment of 50% upon confirmation of job to reserve a team for your job, collected via cash or online banking.
For other payment methods,  please call us at 013-342-3846.
Contact Us For A Free Consultation Today!

Telephone Number: 

Office Hours: 
Monday to Friday
9am to 6pm
Saturday
9am to 2pm
Closed on
Sunday and Public Holidays

Email: 

Whatsapp: