Lorry Crane Rental Service
Lorry Crane Rental Service in Kuala Lumpur, PJ, Shah Alam, Klang
We provide professional lorry crane rental services in Kuala Lumpur, Selangor, Klang Valley and other locations in Malaysia. Lorry crane, which is also known as knuckle boom cranes mounted on trucks, is very useful in transporting and loading heavy items.
Our lorry cranes have different specifications and capacity for various moving and loading tasks. The lorry cranes class ranges from 3-ton to 32-ton. We also have different types of lorry cranes including side operating function or back operating function.
Depending on the nature and weight of your load, we can recommend the most suitable lorry crane and lifting method to suit your requirements. Our team of specialist will address your specific detailed request to ensure that your items are loaded and delivered smoothly.
Why Hire Our Lorry Crane Rental Service?
We are the leading provider of high quality lorry crane rental service in the Klang Valley.

We have a professional team of consultants and project managers to manage each task from end to end till completion.

We meet our clients' requests and timeline to ensure smooth loading and delivery.

Our fleet of lorry crane is maintained and serviced frequently to prevent any delays or breakdowns.

Our team of lorry crane drivers and operators are skilled with years of expertise in this industry.

We have a proven historical track record of meeting and exceeding our clients' expectations.

We provide excellent service for all your lifting and transportation assignments.

There is flexibility in terms of choosing whether to hire our lorry crane rental for short term or long term projects, or whether to hire the service of our lorry crane operators.

We have various types of lorry crane for rent, including light duty, medium duty and heavy duty lorry cranes to suit your needs.
Light Duty Small-Sized Lorry Crane
This type of lorry crane is suitable for light lifting, loading, and delivering jobs with a low capacity of 3 tons to 12 tons. They are versatile and flexible for simple assembly operations and duties. This type of lorry crane may include mobile cranes for greater flexibility and ease of use.
Medium Duty Medium-Sized Lorry Crane
The medium duty lorry crane is recommended for average service jobs that requires moderate delivery speed. The performance of the medium duty crane is superior than the light duty crane due to its greater capacity, which ranges from 10 tons to 32 tons. The crane height can also reach up to 16 meters for lifting and moving items to and from greater heights.
Heavy Duty Large-Sized Lorry Crane
Heavy duty lorry cranes are for larger scale operations, for example to move or transport heavy equipment and machinery in warehouses, factories, construction sites, or rough terrain. This type of large-sized lorry crane is able to perform heavy duty loading work continuously with a much larger capacity. It enables tough complicated jobs to be completed within a shorter duration.
It is important to discuss with our lorry crane consultants about the lorry crane specifications and dimensions. If required, we can provide a material or site survey to ensure a smoother operation for your transportation. We can go into the details including gross vehicle mass (GVM), load weight, carrying space and height of the lifting required. Contact us now for a free consultation if you are planning to lift and transport your items with a lorry crane.
Why choose RS Speedy Logistic Services for your next move?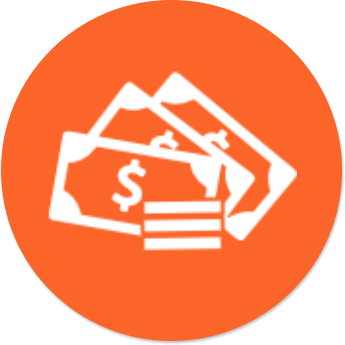 Transparent Pricing
We offer accurate and transparent prices for your move. Rates to suit every budget. No surprises and no additional hidden costs.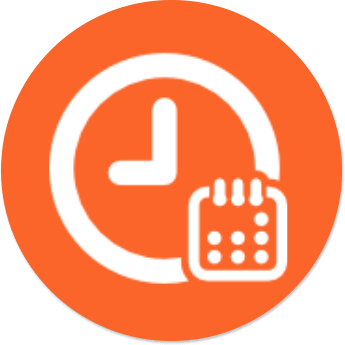 Preferred Schedule
Select the best time and day for your move at your convenience, even over the weekends or on a Public Holiday.
 Trained Movers
Our team of expert movers have undergone background check and are well-trained to handle all moving-related tasks.
FREE Site Survey
We provide the option of a FREE site survey so we can tailor the best moving solution to suit your moving needs.
The lorry crane rental service from RS Speedy Logistic Services was great. More importantly, our company found a reliable company providing lorry crane rental service. We successfully delivered our construction heavy machinery using RS Speedy Logistic Services lorry crane to our client in Shah Alam. Thank you RS Speedy Logistic Services for a job well done!
Shamsul
My company engaged RS Speedy Logistic Services for lorry crane rental service for 5 days to assist us to move our building materials for our 5 storey building construction project. Customer service was excellent and good! I would definitely recommend RS Speedy Logistic Services to anyone that needs a lorry crane rental service.
Kiran
The lorry crane service offered by RS Speedy Logistic Services met our company's requirements and was of great assistance to us. Our business had minimal downtime and our workers was able to get back to operations as scheduled. Customer service was excellent! HIghly recommended to all!
Frequently Asked Questions
How is the lorry crane rental price determined?
Our lorry crane rental service pricing is based on the following factors:
Tonnage of the lorry crane required
Complexity of move
No. of trips required
Distance from the old location to the new location
Which areas do you service?
We cover most of Peninsular Malaysia originating from KL and Selangor to within these areas and often perform cross state delivery based on customer request.
Contact Us For A Free Consultation Today!

Telephone Number: 

Office Hours: 
Monday to Friday
9am to 6pm
Saturday
9am to 2pm
Closed on
Sunday and Public Holidays

Email: 

Whatsapp: